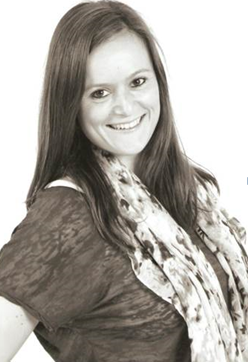 Für ihr Abstract "Metformin Use during Concurrent Chemoradiotherapy for Locally Advanced Non-Small Cell Lung Cancer (NSCLC)" hat Krista Wink, Fachärztin am Maastrichter Radiotherapie-Institut "MAASTRO clinic" und PhD Studentin bei Prof. Esther Troost, den diesjährigen Young Investigator Award der 17th IASLC World Conference on Lung Cancer gewonnen.

Die retrospektive multizentrische Analyse schloss insgesamt 682 Patienten mit nicht-kleinzelligem Bronchialkarzinom ein, die teilweise aufgrund ihres Diabetes metforminhaltige Präparate einnahmen. In der Auswertung untersuchte Krista Wink die Frage, ob die Einnahme dieser Medikation einen günstigen Effekt hat auf das Entstehen eines Lokalrezidivs, die Entwicklung von Fernmetastasen und auf das Progressionsfreie- und Gesamtüberleben. Frau Wink stellte in der multivariaten Analyse fest, dass Patienten mit Metformin ein signifikant besseres progressionsfreies Überleben und Gesamtüberleben hatten. Eine klinische Phase II Studie, die dieses Ergebnis prospektiv überprüfen soll, bereitet die Ontario Clinical Oncology Group momentan vor (NCT02115464).

Krista Wink strebt an, ihre PhD Thesis im 2. Quartal 2017 einzureichen und Ende 2017 ihre Promotion zum Thema "Innovations in the treatment of non-small cell lung cancer" abzuschließen. Prof. Esther Troost wird zusammen mit Prof. Dirk De Ruysscher, MAASTRO clinic, Kristas Promotor (Doktorvater/-mutter) sein.